Best Sellers

Medium clear acrlylic peg
£3.00
Medium Clear Acrylic Peg. 20mm diameter and about 85mm long.
Most of our Majestix Stamps fit on this size of peg.
find out more

Extra Large Majestix Clear Peg
£5.00
An extra large Acrylic Rod 25mm (1") in Diameter. There are a handful of images in our Majestix range that are too big for our medium pegs above, and these pegs are to fit these larger images.
Also useful for other small clear stamps in your collection.

find out more

Small clear acrlylic peg
£2.00
Small Clear Acrylic Peg. 12mm diameter and about 85mm long.
Suitable for our small Majestix Stamps
find out more

Sweet Birdhouse, Majestix Peg Stamp Set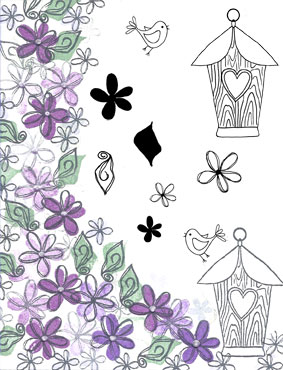 Oriental Blossom- Majestix Peg Stamp Set

Large Acrylic Block 100mm x 150mm
£5.80
This block is about the size of an A6 card. It also features gridlines to help align your stamps.
find out more

Workshops
Workshops are held in our Craft Shop in Wigan and are hosted by a profesional tutor who will guide you through card making techniques and innovative card making ideas. Leave with several beautiful creations and new ideas and inspiration.
There are normally up to 8 people on a workshop to give a better learning experience. Popular workshops will be repeated. Private workshops can be arranged for parties of at least 6.
A place on a workshop costs £10, and payment will be taken in full to guarantee your place.

Watch Out for our Celebrity Workshops on September 22nd. Details to follow shortly.

Bookings can be made in-store or by telephone (01942 216345) during shop hours.
If you can't get through on the above number please try 07984903372


Workshop Schedule
All workshops 10-30 to 1-30 Unless otherwise stated.

Please bring essential tools: Ruler, Scissors, Cutting mat, craft knife and tweezers. Don't worry if you don't yet own the above, we have them for sale at a reasonable price.

Watch this space for the 2015 Schedule coming soon.

Ritas Workshops
These have proved really Popular. 2 sessions of each were announced on Facebook and sold out before I could publish them on-line.
A third session of both of both workshops was arranged and the availability follows:
Saturday June 13th -Embossing Folders - 4 Spaces


Wendy's Majestix Workshop
These workshops are booking up Fast
Friday 19th June - 2 spaces
Monday 22nd June - 5 Spaces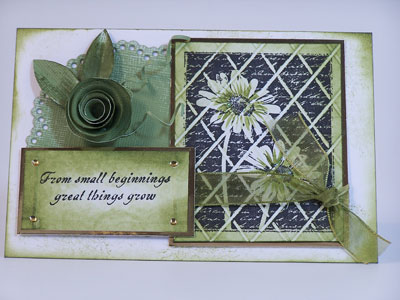 Coffee Mornings
Less formal than a workshop, but still informative and good fun. I have a photo of one of the cards we made one day, and I will post more when I get a chance. This Card demonstrates a 'Tiled Effect' and a quick and Easy Flower.
The Coffee Mornings are held every Tuesday and Thursday morning, and Crafternoons every Tuesday and Thursday Afternoon; Share 2 hours with like minded people, sharing craft ideas over a coffee, with the use of diecutting machines etc. over a cup of Tea, Coffee or Hot Chocolate.

This is great value at just £3 a head.
Limited places available so please phone for availability.

Workshop Terms and Conditions
By Purchasing a workshop ticket you agree to abide by the terms set out below.

All our workshops are of a high standard and are lead by professional Demonstrators.
Light refreshments are included in the price. We provide all the required materials and the use of all relevant equipment.
A 10% discount will be offered to all participants on the day. (Some products may be excluded. Not available on Already discounted products.)

Card-io and its' representatives will not accept liability for injuries caused by the improper use of equipment, or for loss or damage to personal belongings. We do not advise that you wear expensive garments as paints and adhesives etc will often be used. All children must be accompanied by an adult bearing full responsibility for the childs' welfare.

All workshops must be paid for, in full, at the time of booking. Please give us as much notice as possible if for any reason you need to cancel a class, as refunds cannot be given, unless we are able to re-allocate your place.

We reserve the right to cancel workshops, but undertake to give as much notice as possible and give a full refund. Reasons for cancellation could include, under-subscribed workshops or unforeseen circumstances such as illness etc.